You are here
Dominic Janes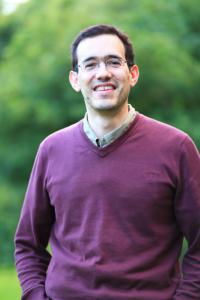 Academic Position:
Professor of Modern History at Keele University
Research Interests:
gender, sexuality, and religion
Dominic Janes has MAs from Oxford University in History and from Birkbeck in Education and a PhD from Cambridge. In addition to a spell as a lecturer at Lancaster University, he has been a research fellow at London and Cambridge universities. He then worked as a director of studies for international students before moving to Birkbeck, University of London and then to Keele. He has lived in several countries including Malawi, Iraq, Indonesia and the United States.
He is a cultural historian who studies texts and visual images relating to Britain in its local and international contexts since the eighteenth century. Within this sphere he focuses on the histories of gender, sexuality and religion. His most recent books are Picturing the Closet (Oxford University Press),Visions of Queer Martyrdom (University of Chicago Press) and Oscar Wilde Prefigured (University of Chicago Press). He has been the recipient of a number of research awards including fellowships from the AHRC and the British Academy.
Recent Publications
No recent publications to show.