You are here
Deborah Cameron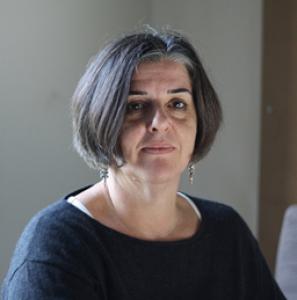 Academic Position:
Rupert Murdoch Professor of Language and Communication
Research Interests:
Language
Professor Deborah Cameron joined the English Faculty at Oxford as Professor of Language and Communication in January 2004. Before that she spent 20 years working in other universities in the UK and elsewhere: Roehampton University in London, Strathclyde University in Glasgow, the Institute of Education in London and the College of William and Mary in Virginia, USA. She contributes to the undergraduate English degree, but she mainly teaches and supervises graduate students in English Language, Linguistics and Women's Studies.
Among the research topics she has supervised (at doctoral, Masters or advanced undergraduate level) are: the linguistic behaviour of women MPs in debates in the House of Commons, gender and culture as influences on call centre agents' speech styles, sexism in pedagogical dictionaries, the spellings used in Black Country dialect poetry, the representation of the phone-hacking scandal in British newspapers and the media representation of sexual violence in conflict situations. She is currently supervising projects on young adults' speech in Vilnius, Lithuania and the use of English on gay dating websites in Serbia.
Since coming to Oxford she has become increasingly involved in communicating with a wider audience about language and linguistic research. In 2007 she published The Myth of Mars and Venus, a general-interest book about language and gender differences, parts of which were serialized in The Guardian newspaper. She has contributed to numerous BBC radio programmes, including Woman's Hour, Word of Mouth, Thinking Allowed and Fry's English Delight. She also blogs about linguistic issues for Berfrois and Language On The Move, and for many years she was involved in producing and writing the feminist magazine Trouble & Strife. She continues to contribute to the Trouble & Strife website and blog, and to give talks about feminism to student and community groups.
Recent Publications
Cameron, D (2012) "More heat than light: sex difference science and the study of language". The 2012 Sedgewick Memorial Lecture. Vancouver: Ronsdale Press.

Cameron, D (2010) "Sex/gender, language and the new biologism". Applied Linguistics 31.2: 173-92

Cameron, D and J Scanlon (eds.) (2010) The Trouble & Strife Reader. London: Bloomsbury Academic.

Cameron, D. (2009) "The virtues of good prose: verbal hygiene and the Movement", in The Movement Reconsidered, ed. Zachary Leader. Oxford: OUP
| # | Title | Description | Contributor |
| --- | --- | --- | --- |
| 1 | English and Gender | Professor Deborah Cameron explores some of the key theories surrounding the use of language by... | Deborah Cameron |