You are here
Charlotte Barrett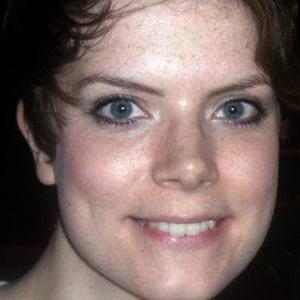 Academic Position:
Student Ambassador
Research Interests:
Literature between 1800-1914
Charlotte Barrett is one of our student ambassadors for the nineteenth century. Charlotte completed her undergraduate degree at the University of Glasgow, specialising in American literature of the 19th and 20th century; the Romantic poet John Keats; and the reverberating influence of WW1 on poetry situated outside the trenches.
Charlotte is currently an Masters student at the University of Oxford, studying literature written in the period between 1800-1914. She is in the process of writing a dissertation on Thomas Hardy's mapping of the female body. The dissertation examines the ways in which Hardy places his female figures within a landscape, and reads Hardy's fiction alongside the development of geological science and mapping practices. Charlotte also writes fiction and poetry, and hopes to focus on creative writing after completing her Masters.
Recent Publications
No recent publications to show.
#
Essay Title
Description
Contributor
1
Victorian Poetry and Fiction

The years 1837-1901 in which Queen Victoria reigned were highly influential in the development...

Charlotte Barrett
2
First World War

The Great War (also known as World War One, and the First World War) was a global combat centred...

Charlotte Barrett
3
The Art of Mourning in First World War Poetry

The poetry written during the First World War was often created as an elegiac response to the...

Charlotte Barrett
4
Victorian Publishing History

During the nineteenth century, the population of England grew from 8.9 to 32.5 million. This...

Charlotte Barrett
5
''Beauty […] lay not within the thing but in what the thing symbolised'': Female Clothing and the Senses in the Works of Thomas Hardy

By Charlotte Barrett ...

Charlotte Barrett
6
Gothic Elements in 'The Strange Case of Dr Jekyll and Mr Hyde'

The relationship between scientific discourse and the Victorian Gothic is greatly emphasised...

Charlotte Barrett
7
The Celebration of Nature in Victorian Poetry

Despite the publication of Darwin's radical text On the Origin of Species (1859),which...

Charlotte Barrett
8
George Eliot and The Influence of Science

Why Science?



In his 1873 review of Middlemarch, Henry...

Charlotte Barrett
9
George Eliot

...

Charlotte Barrett
10
Victorian Poetry and Fiction: some historical and cultural dates

1837 – William IV dies and is succeeded by Victoria.

1840 – Victoria marries the German...

Charlotte Barrett
11
Character and Environment in Thomas Hardy's Fiction

Thomas Hardy was born in Upper Bockhampton, Dorset and lived within the county for much of his...

Charlotte Barrett
12
Thomas Hardy

Thomas Hardy (1840-1928), novelist and poet, was born on 2 June 1840, in Higher Bockhampton,...

Charlotte Barrett
13
Walt Whitman

Walt Whitman (1819-1892) was born on May 31, 1819, to a large, working-class family in Long...

Charlotte Barrett
14
Gerard Manley Hopkins

Gerard Manley Hopkins was born in 1844 in Essex, England. He studied Classics at Balliol College...

Charlotte Barrett
15
Robert Louis Stevenson

Robert Louis Balfour Stevenson (1850-1894) was born in Edinburgh on the 13 November 1850. His...

Charlotte Barrett
16
Science and Religion

At the beginning of the nineteenth century, William Paley published Natural Theology (...

Charlotte Barrett
17
Spiritualism, Science and Atavism

In the Victorian era, Gothic fiction had ceased to be a dominant literary genre. However, the...

Charlotte Barrett